A heated airbrushed spray tanning application
Get That Sun-Kissed Glow You've Always Wanted!
Spray tans provide a healthy alternative to sunbathing and UV bed tanning. The best part? No sun damage - just beautifully tanned skin!
Here at Altitude Tan, I can give you a tan where you look like you were kissed by the Colorado sun or like you just came home from a Tropical Vacation. Because I've found that no one formula fits all, I work with different solutions that best fit your skin type.
About Me
Hi! My name is Star Kagelmann. I am the owner and operator/artist of Altitude Tan - Erie, Colorado's only HEATED airbrush spray tan experience. I am an in-home business that offers airbrush spray tanning only. No Bed Tanning or Spray Booth tans here, AND all spray tans are done by me - the desired color is up to you.
I do things a little differently than most spray tan salons. First, I know first-hand how intimidating and overwhelming it can be. My hope is to make the experience as quick, easy, and comfortable as possible. Second, I use a heated airbrush machine! Yes! You read that right. Heated - imagine nice warm air spraying the solution on instead of being freezing cold. It's the next best thing to happen to a spray tan since sliced bread! Third, If you have kids at home, please feel free to bring them with you. I have kids too, and chances are they will be here too. I have a play area in my basement. They play while you tan! It's a win-win. Lastly and the most important - my mission in business is to provide excellent service with each and every client.
When we meet for the first time, I like to get an idea of your expectations. I may ask questions you have never been asked before like the reason behind your spray tan, desired color, and desired rinse time (a few hours to all night long). Gathering this information helps me to guide you in picking out a solution color to match your expectations. Many are surprised at the variety of options you have for color. The colors of tan are endless!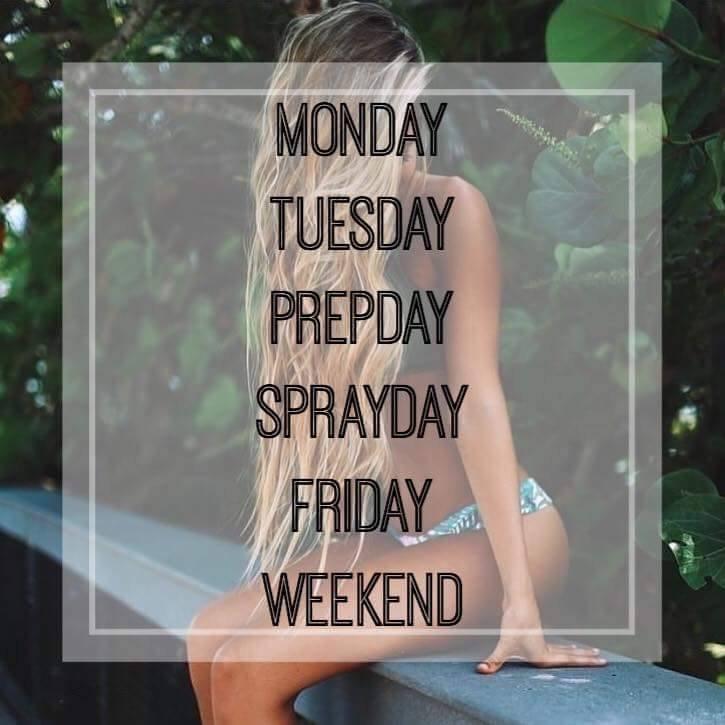 To schedule your next spray tanning session, you may call/text (720) 425-6357 , email altitudetan@gmail.com or click here to make an appointment. Altitude Tan is located in Vista Ridge Neighborhood, right off Highway 7 and Mountain View boulevard. Exact location at my in home studio will be given after your appointment confirmation unless I am visiting you.